The workday is almost over and while there's sure to be a bottle of wine with your name on it at home, maybe save that bitch for later. The late-night party that's set to take over Toronto's west end is returning this evening for the fall edition of Vintage Crawl Toronto. From 7pm until midnight, stores from Kensington Market, Little Italy and Queen Street West are offering snacks, drinks and discounts to customers.
Participating stores are all conveniently located close to one another so skip public transit and mission this one on foot or bike – the latter helps to ensure you hit all 38 boutiques in the neighbourhood. Maps are available at participating retailers or can be viewed and printed directly from the official website for Vintage Crawl Toronto. While planning guarantees you don't miss a sale from an old favorite, the event is meant to be a fun way to explore and discover new stores – so stop avoiding Parkdale.
The list of vendors include the always raved about Philistine, Bridge + Bardot, Chosen Vintage, Magwood, Dalston Grey, Life of Manek, House of Vintage and 69 Vintage. For the male vintage lovers check out semi-recently opened Black Flower Vintage or Toronto-based clothing store SOOP SOOP. For the best arm, neck and body candy there's always Anice Jewellery and Armed. While antique or repurposed furniture is best found at Door Number Two Vintage, Hawk Eyes, Mrs. Huizenga and even Public Butter.
The seasonal event draws a reasonable crowd and the items are always unique – just make sure you're ready to dig for clothes at certain locations. And if none of this entices you, the spring edition had beer. Always choose beer and vintage.
Image via Facebook.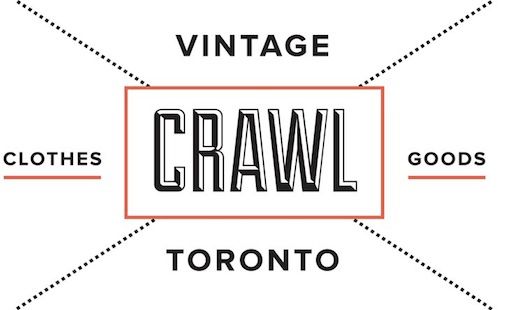 Participating Vendors
Bright Brown Vintage/Filthy Rebena Pop-Up